We are delighted to be involved in a few events happening this month in the run up to Christmas!
Winter Fair 2019
Liz is excited to have a stand at the Winter Fair in Bellurgan House in Dundalk. The Winter Fair run by Louth Craftmark and will have may local artists and crafters from the Louth/Monaghan/Meath area selling their work to the public. The fair is on November 22nd, 23rd and 24th. Follow the link to download free tickets for Winter Fair 2019.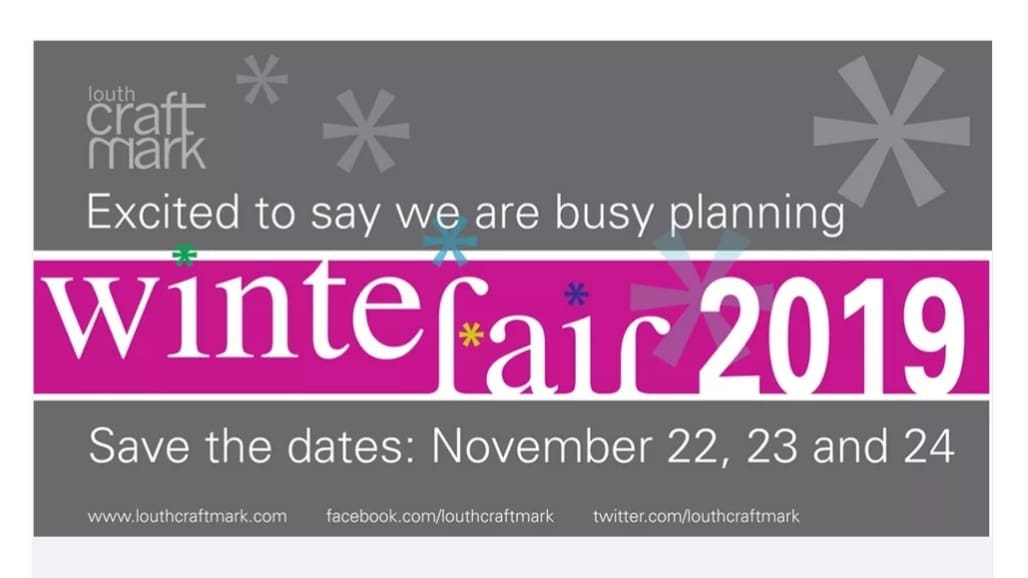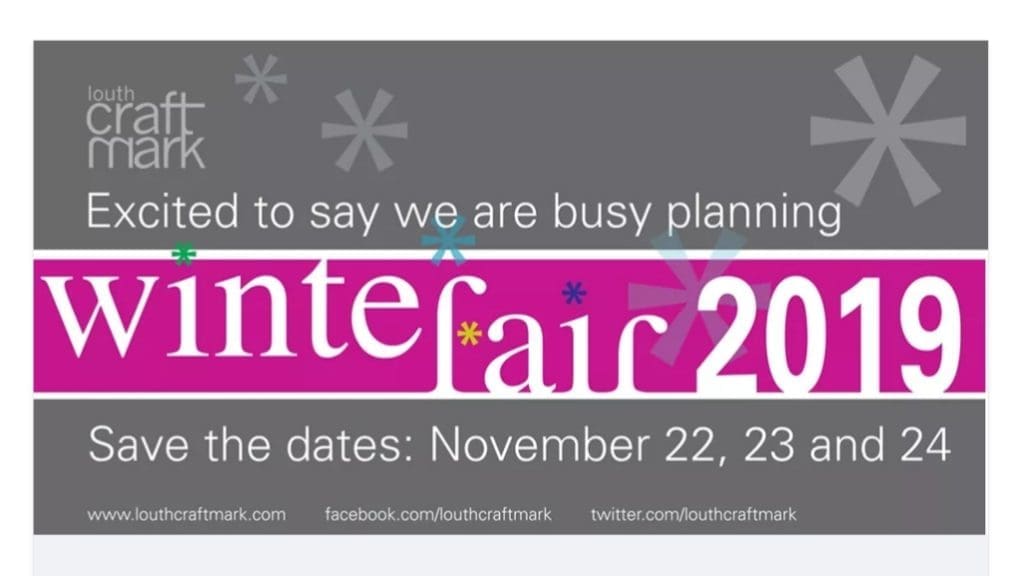 Mode Fashion Showcase
The team at Swallow Studios Annayalla are very excited about the upcoming 'Mode' Fashion Showcase. Mode is taking place in the Westenra Hotel, Monaghan town on November 27th at 7.30pm. The event is a chance for local Monaghan designer makers to showcase their products and designs. Liz shall be showing her fabulous hand-woven scarves. Liz has been hands on with the planning, along with Monaghan Local Enterprise Office and Women in Business. It will be an excellent opportunity for people to see the wealth of talent in County Monaghan. A time to plan some Christmas shopping for #GreenFriday on November 29th. It will be a taster of some beautifully crafted fashion textiles, that will be available the following week in 'Designer Crafts at The Market House' in the run up to Christmas in Monaghan.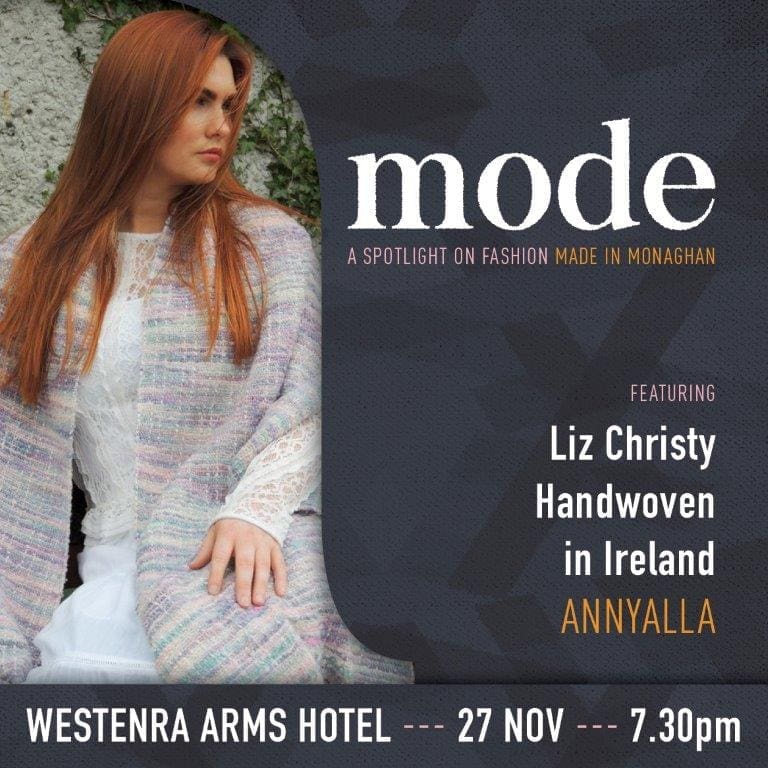 House of Ireland Christmas Meet The Maker Event
Liz's customer, the long established House of Ireland, 114 Grafton Street, is hosting a 'Meet the Maker Christmas Event'. Liz is looking forward to demonstrating her skills in the shop on November 28th. At House of Ireland customers will have the chance to meet and talk with Liz. She will chat about how she hand-weaves her luxurious Monet inspired scarves and of course her ever popular LizzyC Sheep. We have been super busy in the studio too. Her retaillers have been stocking up on their LizzyC Sheep Christmas Decorations.
All in all, a super busy month ahead! And that is not even talking about our Swallow Studios Christmas Events…….and of course 'Our Christmas Party'…shuuush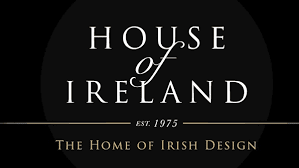 Find Updates on what Liz is doing pre christmas
Check out our new website
Follow us on Instagram Facebook and Twitter
Come pay us a visit to our Shop at Swallow Studios Annayalla Open Monday to Friday 10am to 6pm