Bragan Herringbone Scarves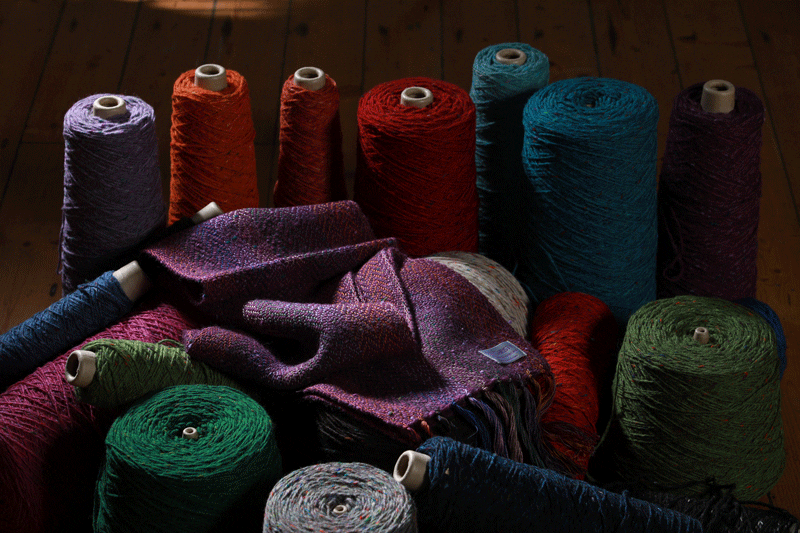 Slieve Beagh in the north of county Monaghan is known locally as 'Bragan'.  I was first introduced to Bragan as a nine-year-old when I accompanied my brother-in-law and his family when they went to the bog to collect the turf. I clearly remember the summer sunshine and the clear fresh air.
Bragan is one of our favourite go-to places for a motorbike ride on an evening – spring, summer, autumn, or winter.  The air is fresh and clean on the top of the raised bogland. And the back of a motorbike is the perfect place to enjoy and absorb the colours of nature and think about wonderful weavings.