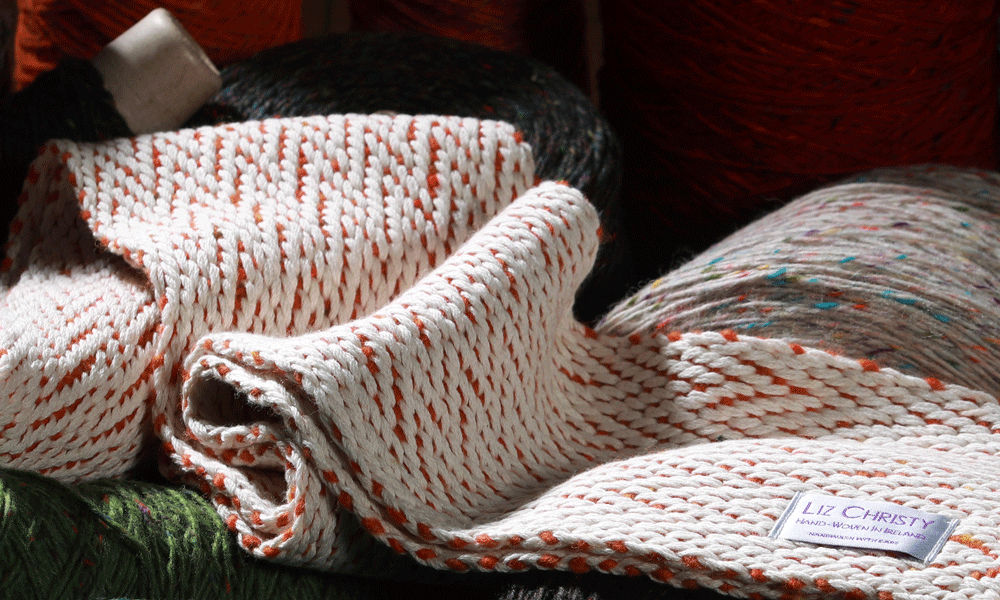 'ANCIENT CIVILIZATIONS' HERRINGBONE SCARVES
This collection of  Ancient Civilizations Herringbone Scarves takes its inspiration from the building patterns found in ancient civilizations. Liz's experience in the underground city of Naples kindled her interest in this pattern.
From the jewellery of the Pharaohs and the roads of the Roman Empire to ancient indigenous North American basketry, the herringbone pattern appears across the world.   This pattern is called "Herringbone", due to its visual similarity to the bone structure of a herring fish.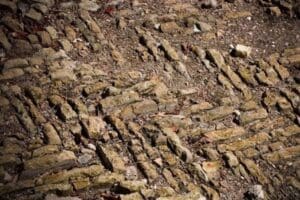 Herringbone woven cloth features a geometric pattern that is sometimes called a 'Broken Twill Weave.'
The Cromagh Hoard, which was dug up by turf cutters in Co Antrim in 1904, and dates from the Late Bronze Age, includes a woven herringbone twill horsehair sash. A pin and axe which were found with the sash, date the piece of woven textile.
So, herringbone has its origins in Ancient Civilizations across the world including Ireland. This new collection of Liz Christy Scarves carries within each piece, a part of this ancient heritage.   Yet these scarves are modern and wearable for twenty-first-century style.