Collections
Monet Designer Scarves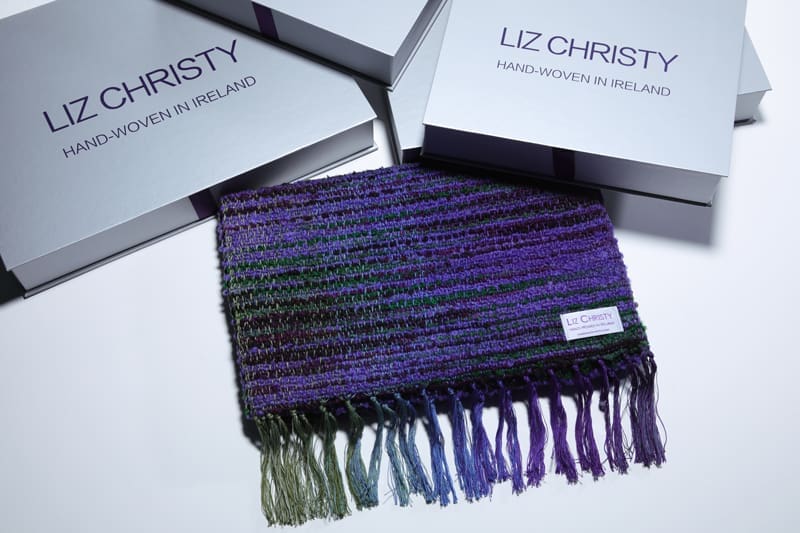 A Passion Ignited
This was the first of Liz Christy's Scarf Collections; Monet Designer Scarves.
"When I was about 15 years old I discovered Claude Monet. My art teacher opened the windows of wonder for me when she introduced me to his beautiful violet colours and painting style. What a wonderful combination and I was hungry to see more of his work. I didn't know then the path my life would take into the world of colour and texture, and that Monet would accompany me along the way."
But Monet has accompanied Liz, and this collection of handcrafted designer scarves is now her signature collection.
"My loom was set up in our cottage after six years in storage. I know this because of the dates on the newspapers that I had used to wrap it for protection. I had taken delivery of my first yarn order which I excitedly spread on the floor. I sat in the middle of the cones of colour and thought 'what next'. Inspiration came in the form of a book about Claude Monet that I had bought a couple of years before. I draped swatches of coloured yarn across the beautiful Impressionist paintings. The muse had struck and continues to inspire me daily as I dye and weave."
Hence 'Wearable Art ~ Inspired by Art'
Kavanagh Scarf Collection
Inspired by poet Patrick Kavanagh.
In her Monaghan accent, Liz tells the story of how she connects with the Patrick Kavanagh.
'My Kavanagh Musings'
"A poet came to visit our school when I was a young one of about twelve. A Cavan poet, called Tom McIntyre. As he spoke, I was enthralled. I think he was doing a reading in the school that day, probably for the leaving cert students. I drank in his presence, a real living poet! And then, I was aware that he was speaking to me. I quickly focused my eyes and he was telling me that I had "a typical Monaghan face, with a 'far away from home' look in my eyes". I think that the poet recognised something in me….maybe a bit of that Monaghan 'quareness'.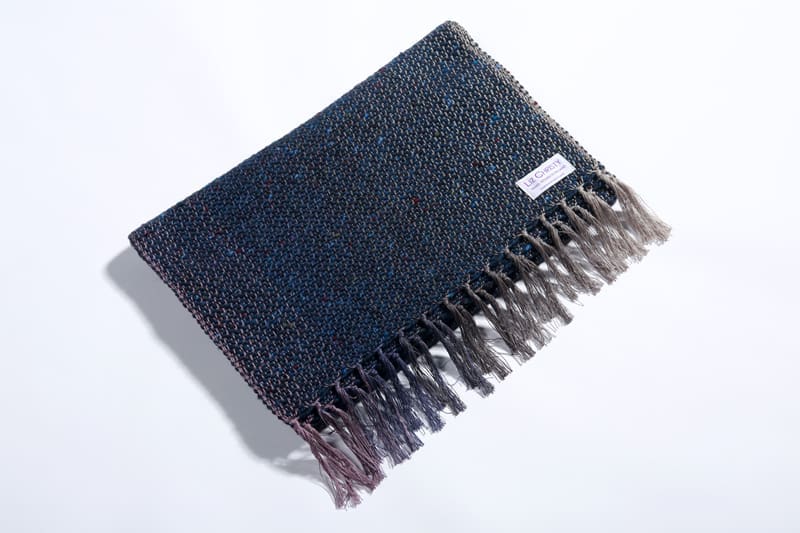 Ordinary and Extraordinary
Well this came back to me recently as I thought about Patrick Kavanagh, his poetry and his 'place' in Monaghan. I understand his emotions about Monaghan. And then my thoughts wander to a wonderful evening spent at The Tyrone Guthrie Centre, an artists retreat in Annamakerrig. There was a performance, by the Abbey players, of 'The Great Hunger'. This was a very special adaptation of Patrick Kavanagh's poem, by none other than Tom McIntyre!
My mother and I travelled there that summer evening with Tommy McArdle, one of 'The Twins' and another great man of words from Monaghan. There followed a 'dance', with music provided by The Glen Miller Legacy Big Band. It was surreal. What a night of swing among the spuds!"
This story encapsulates the ordinary and the extraordinary, and it captures what made Patrick Kavanagh the poet he was. Liz weaves this essence into her Kavanagh scarf collection.
Mens Scarf Collection
Donegal Tweed
Wool & Cotton
"There is nothing finer than a well-dressed man wearing a scarf ", says Liz. A Kavanagh inspired man's scarf, woven with fine cotton and Donegal tweed wool, makes a great addition to any man's wardrobe, regardless of age. They are a stylish accessory to wear with a cosy winter coat, for both smart and casual dressing.
As Liz began to think about making scarves for men, she took her inspiration from our very own Patrick Kavanagh. She started out with staple colours such as earthy browns and greys, as well as lush greens and rich reds. Kavanaghs' works of poetry suggested this palette to Liz. As well as referencing the stony grey soil of Monaghan, the browns of the ploughed farmland and the greens of the rolling drumlins featured prominently in Kavanagh's words.
Modern Scarves for Modern Men
The Men's Scarf Collection extends further than the relatively traditional tweedy Kavanagh scarf. It also includes more contemporary styles like the 'Inspired By' scarf which is 100% cotton and the 'Renaissance Wrap' which is woven with silk and softer shades of merino wool.
It is great to watch a man putting on a scarf. He will generally 'clasp it', wrap it on, tap it and say 'how's that?' and it looks great! Modern men wear scarves well, with confidence. If the scarf feels good on, and is a colour that 'likes him', he will look fabulous and he will know it
Renaissance Luxury Wraps
The Renaissance luxury wrap collection is inspired by the wonderful lace making heritage of County Monaghan. To the north of the county we have the crochet Clones lace and to the south we have the appliqué Carrickmacross lace. In tough times these skills played a vital role in the survival of families and thus they are an important part of who we are in these parts. A perfect tie-in to the 'Tale of Two Worlds' theme of Ireland's Ancient East.
As an enterprising textile design graduate in the 1980's, Liz wove webs of tweed fabric for Cleo Ltd on Kildare Street in Dublin. But this was not traditional tweed but rather a fine woollen lace tweed. It was thrilling for Liz to see it tailored into Cleo's beautiful ladies suits for the Japanese market. Unknowingly she had absorbed the heritage of lace-making into her soul. In a very natural way, Liz's work had become a part of the story.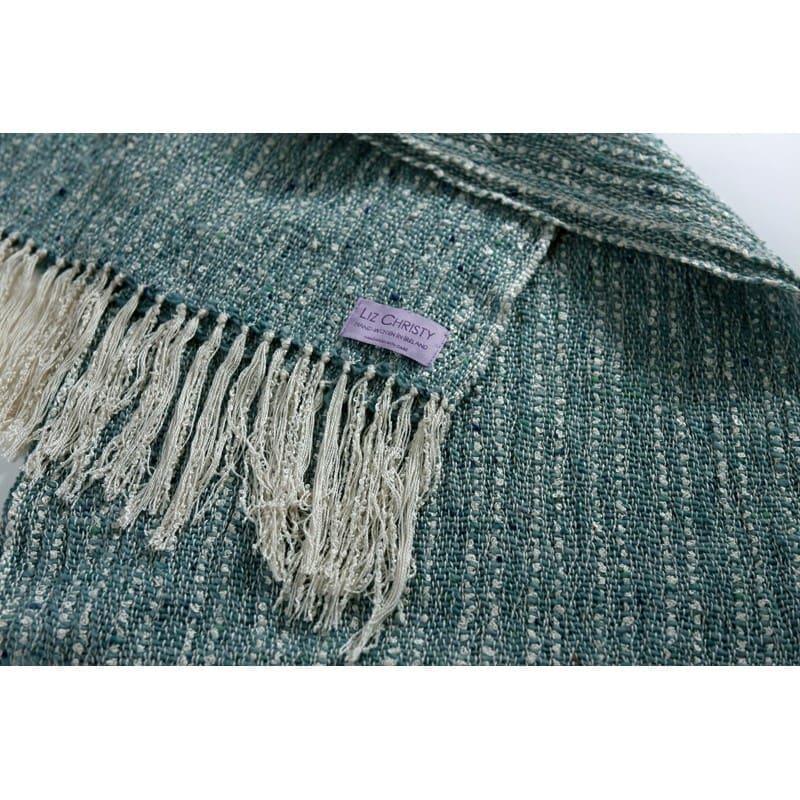 This story continues with the Liz Christy Luxury Renaissance Wrap Collection.